St. Matthews Community Pharmacy in the News!
The team at Your Community Pharmacy are not only passionate about our practice we are well informed about issues related to the pharmaceutical industry here in Louisville and nationwide. Reporters and other media outlets have reached out to us lend our expertise to their investigations and news stories. If you are a member of the news media and would like to reach a member of our staff please contact us via e-mail, media@yourcommunityrx.com or by phone (502) 498-4737.
Below are a few of the stories in which we have been featured:
http://www.wdrb.com/story/35985397/st-matthews-pharmacy-recovery-center-team-up-against-opioid-crisis
November 10, 2014: WHAS 11's Andy Treinen- ITeam Investigation: Saving Money On Prescription Medications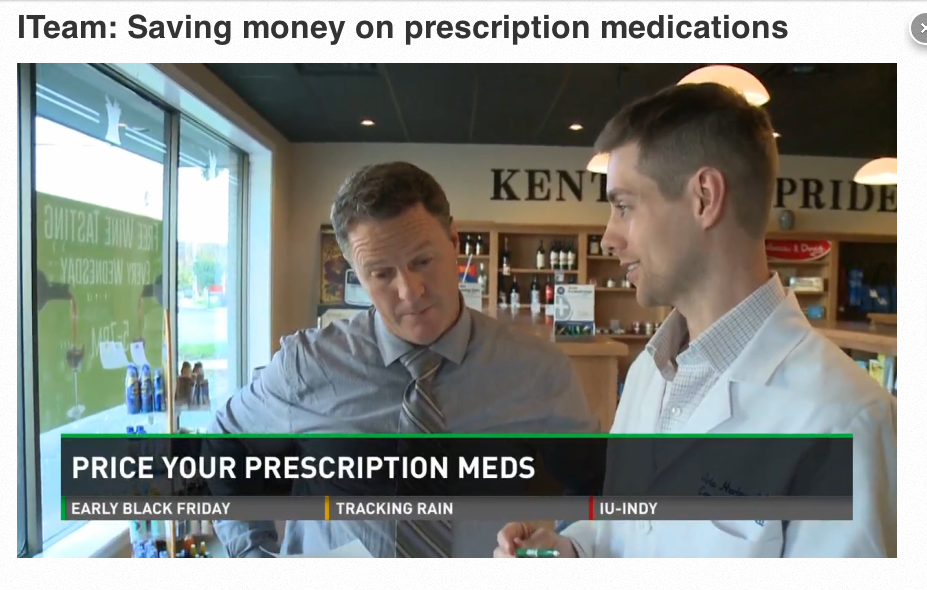 For patients without insurance, high deductible plans, or plans that don't cover their prescritptions the out of pocket cost can very drastically depending on where you shop. St. Matthews Community Pharmacist, Chris Harlow explains why this is and why using an independent pharmacy can save you money and frustration.
Follow the link to view the story.
March 7, 2014: WHAS 11's Andy Treinen Consumer Watch: Kentucky House Bill 395
Many patients can are required to take multiple prescriptions that need to be filled and re-filled at times that don't coincide with their insurance plans coverage or billing cycle. Chris Harlow at St. Matthews Community Pharmacy discusses how HB 385 benefits his Louisville area patients.